Start time
10:00 AM Pacific
End time
11:00 AM Pacific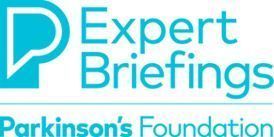 ​
Part of the Parkinson's Foundation Expert Briefings Web Seminar Series 
Young Onset Parkinson's Disease (YOPD)
Includes Complimentary CEs
Particularly for patients with Young Onset Parkinson's Disease (YOPD), the stress of work, family and PD symptoms can be taxing on intimate relationships. For the patient and their partner, learning how to reconnect when they feel distant and putting in place behaviors that support closeness and intimacy is key. This presentation will offer strategies that help couples stay connected, both emotionally and physically.
Participants of this webinar will be able to:
Identify successful behavioral strategies for YOPD couples to improve their emotional and physical intimacy;
Recognize how communication and emotional closeness impacts physical intimacy; and,
Explain the importance of planning and being intentional to create emotional connection between partners.
Presenter:
Sheila Silver, PhD, is a board-certified clinical sexologist in private practice in Portland, Ore. She has a master's degree in Marriage, Family, and Child Therapy, and earned her Doctorate in Human Sexuality. She is a trained sex counselor, group facilitator, and sex educator. She presents nationally and internationally on the topic of maintaining physical and emotional intimacy, with a specific expertise in Parkinson's Disease